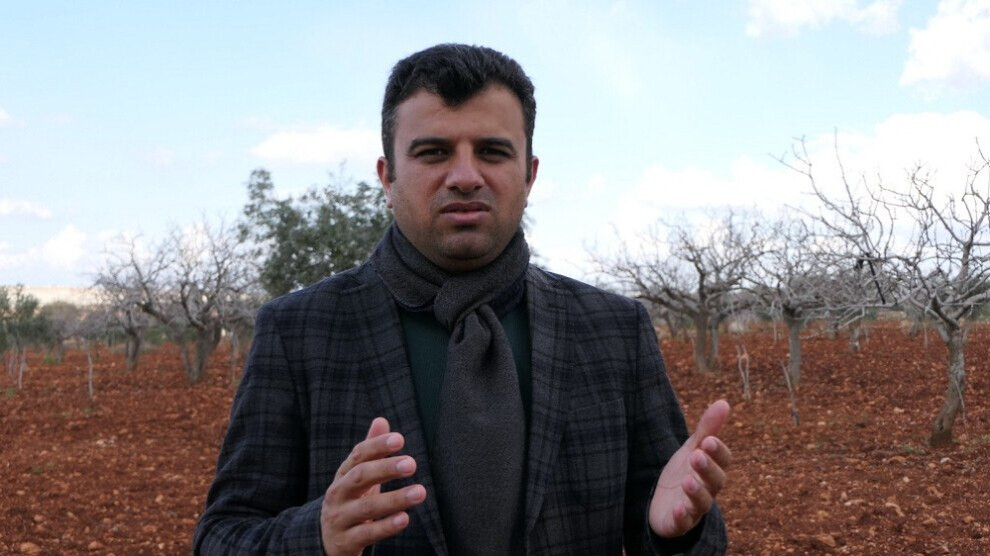 [By Zerya Can — ANF News, April 8, 2021] In the face of the growing reactions by the Kurdish people, the Turkish state allowed Kurdish People's Leader Abdullah Öcalan to make a short phone call with his brother Mehmet Öcalan on March 25, 2021. However, Öcalan reacted to the unlawfulness in Imrali and said, "This is very wrong that you are doing. The state is doing wrong, so are you. This is not legal, nor is it true. This is never acceptable. This is also very dangerous."
Abdullah Öcalan's family, as well as his lawyers, are not allowed to meet him in Imrali. The Peoples' Democratic Party (HDP) Urfa deputy and a nephew of the Kurdish People's Leader, Ömer Öcalan spoke to ANF about the details of the lawlessness on Imrali and the short phone call on March 25.
Rumours circulated by an MHP MP
Ömer Öcalan reminded the rumours circulated in social media regarding the wellbeing of the Kurdish leader at the beginning of March. "The source of these rumours was a member of parliament from the [extreme rightist] Nationalist Movement Party (MHP). If the state wishes, it can easily determine by whom these allegations were raised."
"The applications by Öcalan's lawyers and family to meet him have been rejected for a year now. Finally, the director of the Imrali prison asked us to be ready for a phone call on March 25 at 13:45 at the Urfa prosecutor's office. At 2 pm, my father Mehmet Öcalan was summoned and 20 minutes later he left the room saying "the phone call was interrupted".
'A pirate phone call'
Ömer Öcalan continued, "The phone call with Öcalan on April 27, 2020 had lasted 25 minutes, but this time it was interrupted after 4 minutes. Abdullah Öcalan stated that this phone call was illegal. We can call it a pirate call because it was a call that had no seriousness or significance at all."
During the phone call, the Kurdish leader asked his brother "Where are you? Who brought you there? Who called you?" Abdullah Öcalan added that; "You coming here is not right, the state is not acting right, my lawyers have to come here." After these words, the phone call came off.
"We are faced with an unserious approach. They said there would be a phone call, then the call was interrupted 4 minutes later and no explanation was made."
Ömer Öcalan condemned the European Committee for the Prevention of Torture (CPT) and stated that the CPT should raise its voice against the torture on Imrali. "There is a serious torture executed in front of the world and the CPT remains silent. Why do international organizations not see this isolation?"
Ömer Öcalan added, "The state is carrying out a dirty plan and hiding something. The Council of Europe and the European Union should criticize Turkey on this issue seriously. The biggest obstacle to peace and dialogue is isolation which means crisis and chaos.
"Between the years 2013-2014 peace prevailed in Turkey and Kurdistan because meetings with Öcalan were possible. Millions of people have concerns over Abdullah Öcalan's health now. Peoples also gave a message to the state by pointing to Abdullah Öcalan at Newroz."